Workshops
Yoga & the Wisdom of the Body Workshop Kopiëren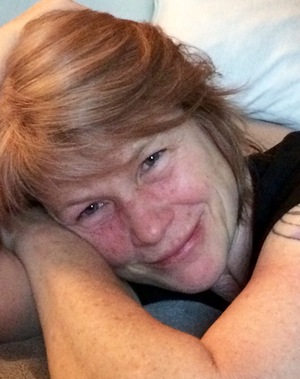 les wordt gegeven door
Maria Stanford
Yoga & the Wisdom of the Body Workshop



Are you curious about a deeper connection to yourself and your body?   By practicing ways to feel less stress and more open & relaxed, we will explore these communicative connections.
In this workshop, we will do some yogic poses and breathing and movement practices to help bring greater awareness to your body and what it is saying to you.  It will be fun and relaxing.
You will feel much more aligned to yourself, your body, your heart and a greater sense of vitality and energy.  
This workshop is designed help become more aware of what your body is trying to communicate to you.  The body is ALWAYS communicating but we are either too busy, or too caught up in other things to really listen to its' wisdom.  All the body seeks is to have balance in its' energy and functions.  Using specific practices will help you tune in to this inner wisdom.  You can take these practices home with you.
Questions for your innerwisdom
Questions will be asked:   
What you are feeling?
What are you noticing in the body? 
What is it saying to you? 
You may be surprised what can come up and what kind of profound insights and truths can be revealed once more space has been created to listen. At the end, nice tea will be served as we integrate and you can have the choice to share with each other of your experiences. You will leave feeling relaxed, open and energized - - even more connected to yourself and to the world.
Additional information

Price: €35,00
Date & time: Sunday 29th of January 2023 - 10 a.m. - 12 p.m.
Teacher: Maria Stanford
I have been teaching a variety of yoga classes for over 18 years in San Francisco and the surrounding Bay Area. I have trained in many types of yoga & meditation practices which bring in a strong vinyasa flow, deep stretching (Yin) and meditative breathing.
You will find yourself in a deeply immersive, inspiring class.
I am powerful vocalist and performer and use this talent to guide classes with fun & inspiration. I am committed to students for a greater sense of well-being and healthy living.
Namasté Maria


To bring:
Yoga clothing
A towel
A yogamat if you prefere your own mat. The studio provides yogamats and props during this workshop
Location


Lively Academy
Louis Loyensstraat 5
6221 AK Maastricht
Tel: 043 – 311 85 08
Info@lively-academy.com
www.lively-academy.com