Workshops
Workshop Vinyasa Yoga - All levels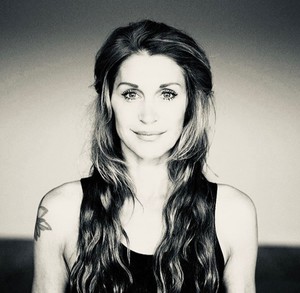 les wordt gegeven door
Marlene Henny
Workshop Vinyasa Yoga
All Levels
with Marlene Henny
Get Inspired and Explore!
In May, Marlene Henny will visit Lively Academy again! This time she will guide a Vinyasa Yoga Workshop for all levels.
Vinyasa refers to a style of flow-centered yoga, in which practitioners move fluidly through different postures by connecting breath to movement. In this style, students will connect one inhale or exhale with movements. Typically, the inhales are connected to upward movements, while the exhales are connected to downward movements.
The combination of moving on the breath into postures in Vinyasa yoga classes help practitioners work the entire body, working on strength, stamina, and flexibility. At the same time, moving in the postures on the breath allows students to tune in and find a deep connection to themselves and the practice.









Vinyasa is an all-encompassing style, allowing students to turn inwards, focus on their body and breath and really connect to the present moment.


Join this workshop if;
you want to learn & enjoy a great Vinyasa class of International teacher Marlene Henny
if you have finished Marlene's Vinyasa Yoga Teacher Training and want to enjoy a Vinyasa class of Marlene
if you want to deepen your Vinyasa practice
if you are interest in the Vinyasa Yoga Teacher Training of Marlene Henny in September at Lively Academy*

Are you interested in the Vinyasa Yoga Teacher Training offered at Lively Academy in September 2022? Then this workshop is a good introduction to find out about this style of yoga, the teacher training and the lead trainer Marlene Henny.  


*When you register for the Vinyasa Yoga teacher Training after this workshop, you will receive the workshop cash back from us! (registration till 9th of May 2022)


Registration with cash back;
Registrate through the website for the Teacher Training before Monday 9th of May including the payment.
Send an email to Kelly at Info@lively-academy.com, with your request for the cash back, including your back account number where you would like to receive your cash back.
When youre registrated at the workshop list, we will transfer the workshop amount to your bank account.
Language: English
Price: €45,-
Date & Time: Sunday first of May - 2 p.m. - 4 p.m.
Bring to your workshop:

Note that the workshops will be taught in English!
After the workshop is enough time to ask your questions about the Vinyasa Yoga Teacher Training RYT200
Marlene Henny
Is a teacher with a vibrant, inspiring and playful energy. She loves guiding students through a strong, safe practice and has an amazing eye for detail. She uses her insight of the mind-body connection, energy, and deep core dynamics to help students tap into their full potential to connect with a more empowered place and helps students build confidence from the inside out. Marlene's approach is to educate and inspire with a no-nonsense approach the integration of creative movements and yoga insight, equally.
You will learn your body better and develop a conscious connection with your breath in her classes – all within a fun, stimulating environment. Marlene is an Experienced Yoga Teacher   for over a decade.
Marlene has become a renowned name in the Yoga world in the Netherlands and is a movement expert, experienced yoga teacher, personal trainer and educator in the field of Yoga, Core Flow Yoga, Vinyasa Yoga, Pilates and Body Sculpt
Recognised as an experienced registered yoga teacher E-RYT®500, YACEP®



Location
Lively Yoga / Academy
Louis Loyensstraat 5
6221 AK Maastricht
Tel: 043 – 311 85 08
Info@lively-academy.com
www.lively-academy.com